Top Rated tourist attractions in Birmingham, UK
So you are visiting at Birmingham? Not sure of the things to do during your visit? There is just so much to do when visiting at Birmingham. Here is a list of some of the places to make sure you visit before leaving this beautiful city:
Cadbury world
Have loads of chocolatey fun with your family. Here, you will get to learn how your much loved confectionery is prepared and discover the story behind Cadbury chocolate. Get to add your desired treats to a pot of warm and delicious Cadbury dairy milk and also play in chocolate rain! There is so much to do at Cadbury world and you get to enjoy 4D cinema experience on Cadbury's adventurous journey.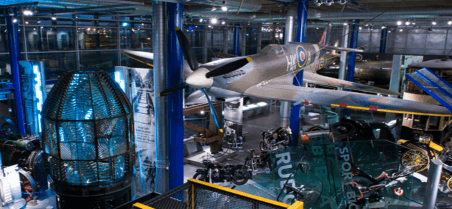 The Thinktank Planetarium
This is a modern museum having ten themed galleries to visit, inspiring you to immerse into science. Get involved in the outdoor exploration for an entertaining and adventurous day out for the entire family. Thinktank will bring to life the themes of mechanics, transportation and engineering with the hands-on fun zones and exhibits.
Winterbourne House
This is a seven acre of captivating gardens that takes you back in time to discover the origin and history of Winterbourne. These gardens are picturesque and are landscaped beautifully so as to hold some of the very outstanding plant collections from around the country. Treat your family to a magical day out to roam and wander in this historical garden.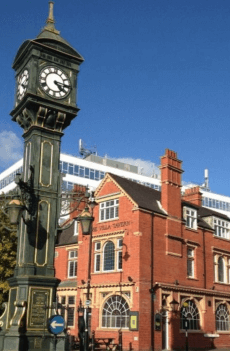 The Falconry Centre
Here, you and your family will get to handle a live bird of prey and some of the very beautiful birds from all around the world. Such include Hawks, Eagles, Owls and Falcons.
The Jewelry Quarter
This is a collection of over 200 silversmiths and jeweler's workshops. Here, you will get to have a perfect look at how all those precious jewelry are processed to the final and usable stages.